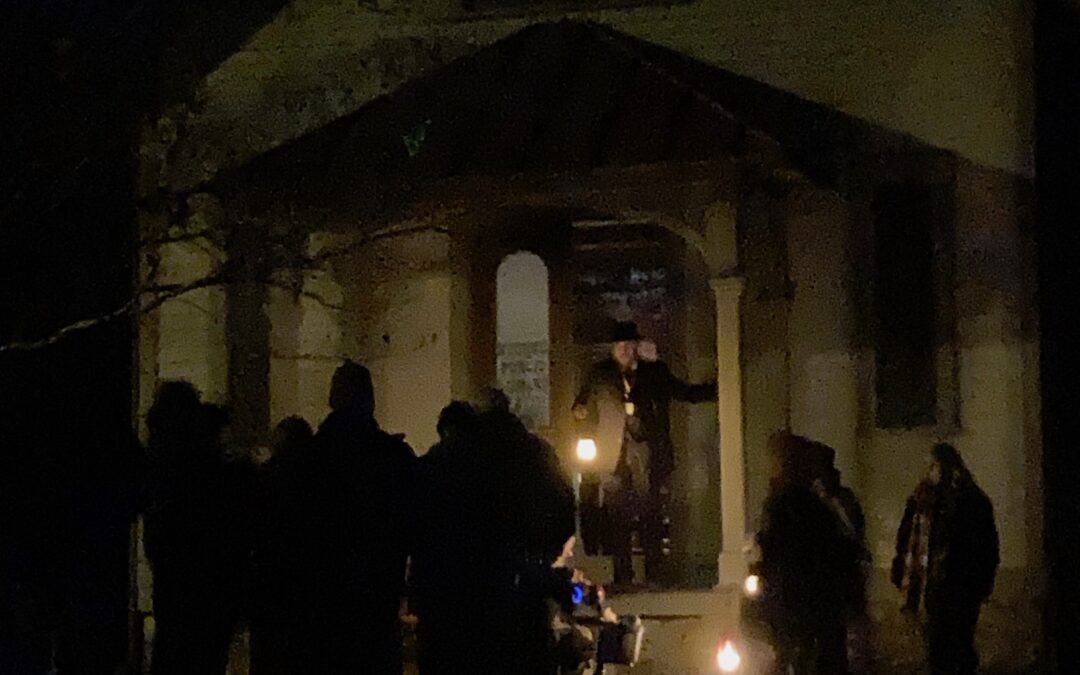 Historic Rugby presents Ghostly Gathering on two Saturdays, October 22 and 29, from 5:30 p.m. to 9:30 p.m. Eastern. This yearly Halloween-season celebration frequently sells out, and did last year. It is a favorite among village visitors, who enjoy a homemade chili dinner with dessert, followed by oil lamp tours of several historic buildings featuring the "Rugby Edged in Black" exhibit. If you missed this in the past or want to see what's changed, now is your chance!
During the tour, guests meet the "ghosts" of some of Rugby's earliest residents and hear their stories. Edged in Black offers a look at the death and mourning customs of the Victorian era through the death of Margaret Hughes on October 5, 1887.  Hear funeral hymns and Appalachian dirges while residents mourn her passing. The event concludes with a storyteller spinning more spooky stories in the crisp fall air.
For TICKETS ($15 students, $25 adults) a link will be posted here soon. For questions, please call 423-628-2441 Ext. 1 Wednesdays through Sundays.
This event is supported in part by a generous grant from the Tennessee Arts Commission.