Living Victorian village on Tennessee's Cumberland Plateau
Originally founded in 1880 as the Rugby colony by British author Thomas Hughes, Historic Rugby, Inc. is a 501(c)3 Nonprofit Organization established in 1966. Our aim is to protect, preserve, and interpret the natural and man-made, historic resources and heritage of the British Isles and Appalachia. Stay and indulge in the bliss of a living Victorian village and lodging in Tennessee.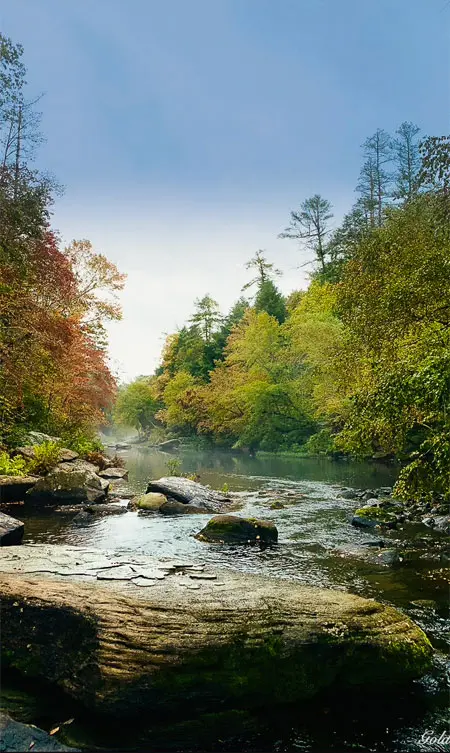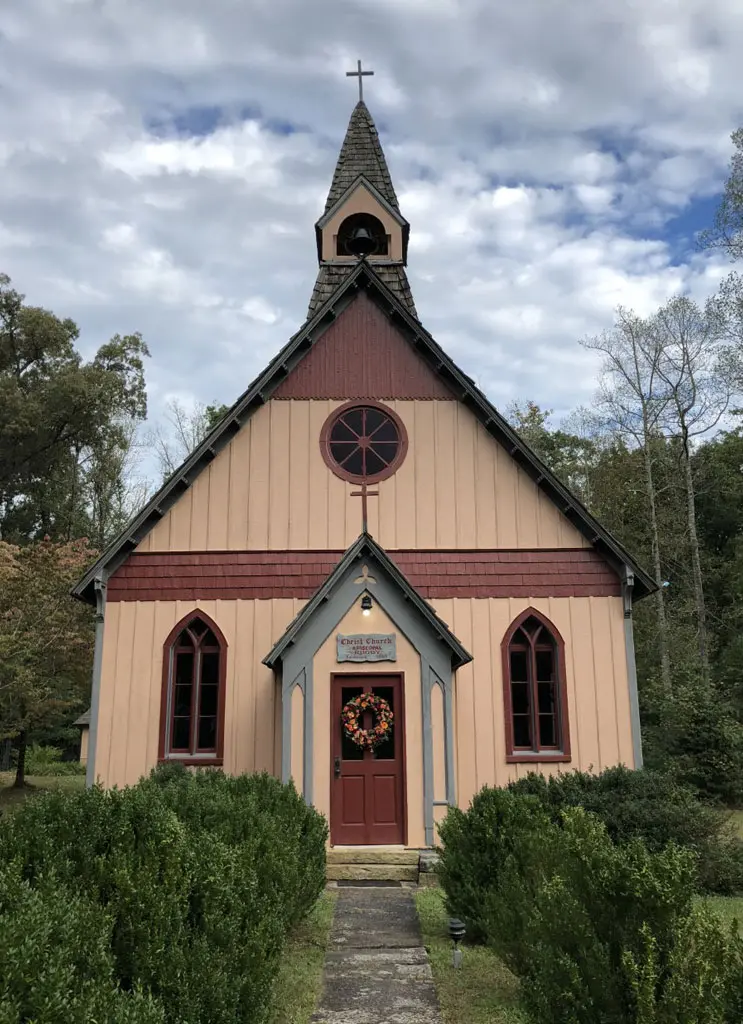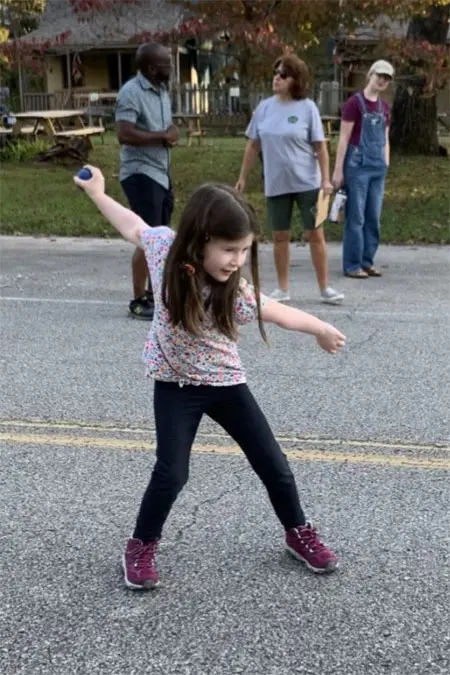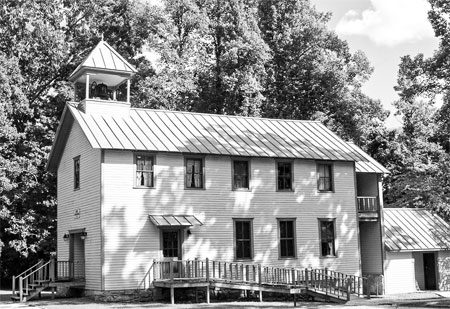 Take a tour of Rugby and learn its story, visiting the historic buildings, including the first free public library in the south.
We offer regular tours and those by reservation for groups of 10 minimum. The tours begin at the Rugby Visitor Center & Theatre, with a FREE 22-minute screening of the historical film - The Power of a Dream.
The Tour includes a guided walking tour to close-by historic buildings, including the 1882 Thomas Hughes Free Public Library, 1884 Kingstone Lisle (the founder's home), 1887 Christ Church Episcopal, and the 1907 Schoolhouse  with its exhibits.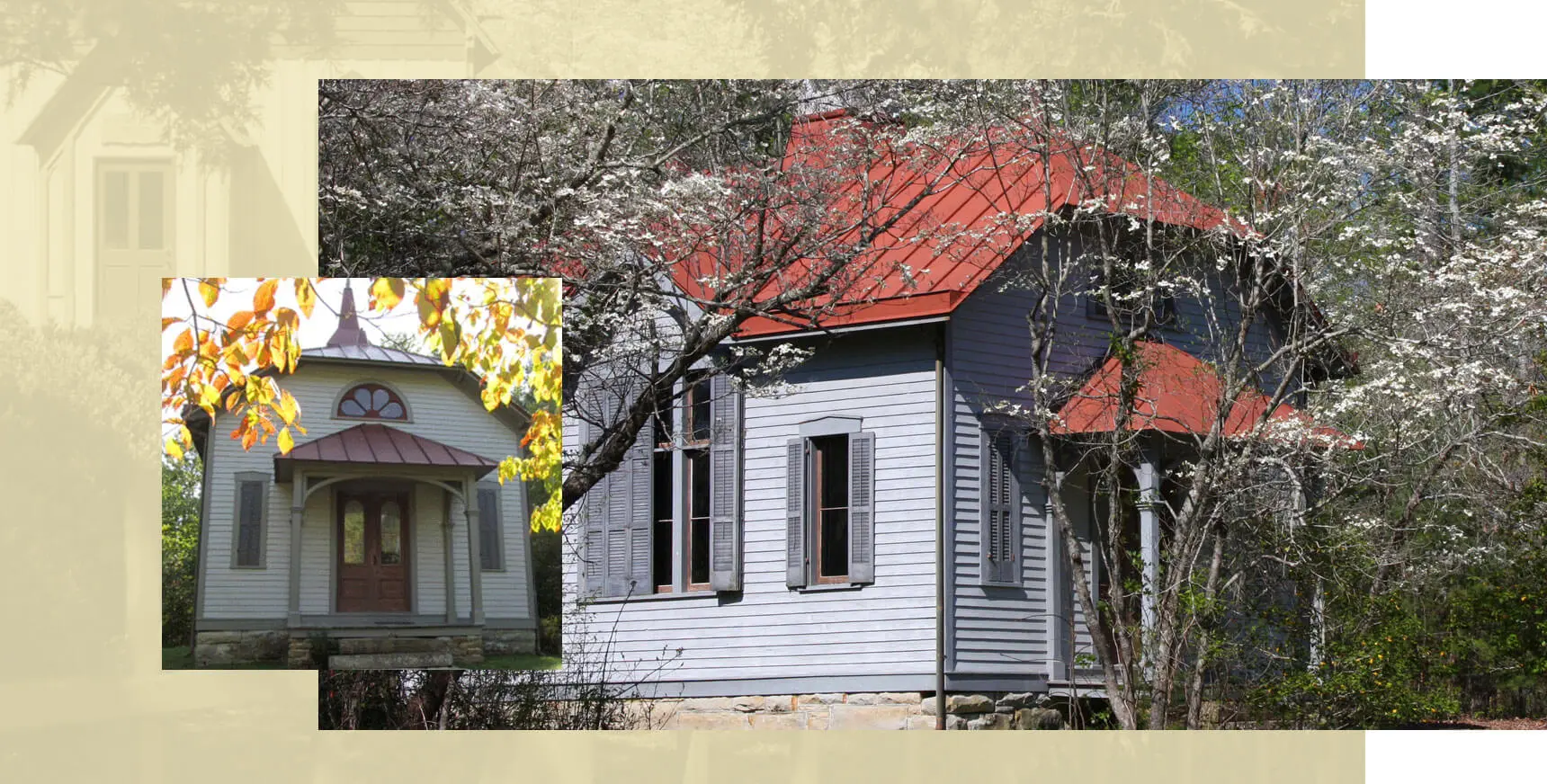 When you visit Rugby, you will get to experience a wide range of events like festivals, car shows, formal teas, and more. We also offer games like the Irish Road Bowling Tournament, among other events.
You can also attend several workshops throughout the year ranging from outdoor topics such as fern identification and geology to special crafts workshops featuring White Oak Basketry or Victorian Quilt Squares.
Check out our calendar for event listings.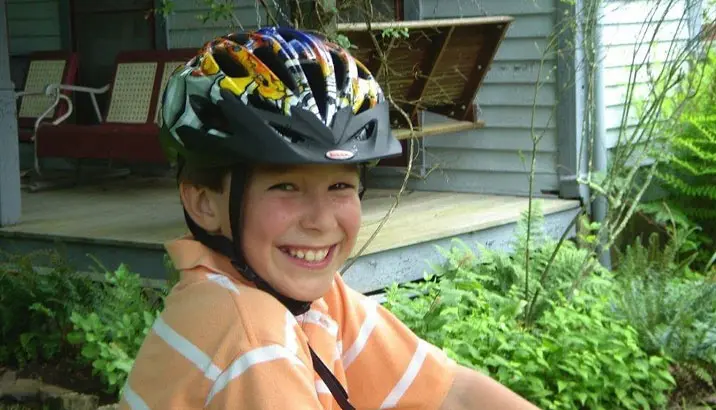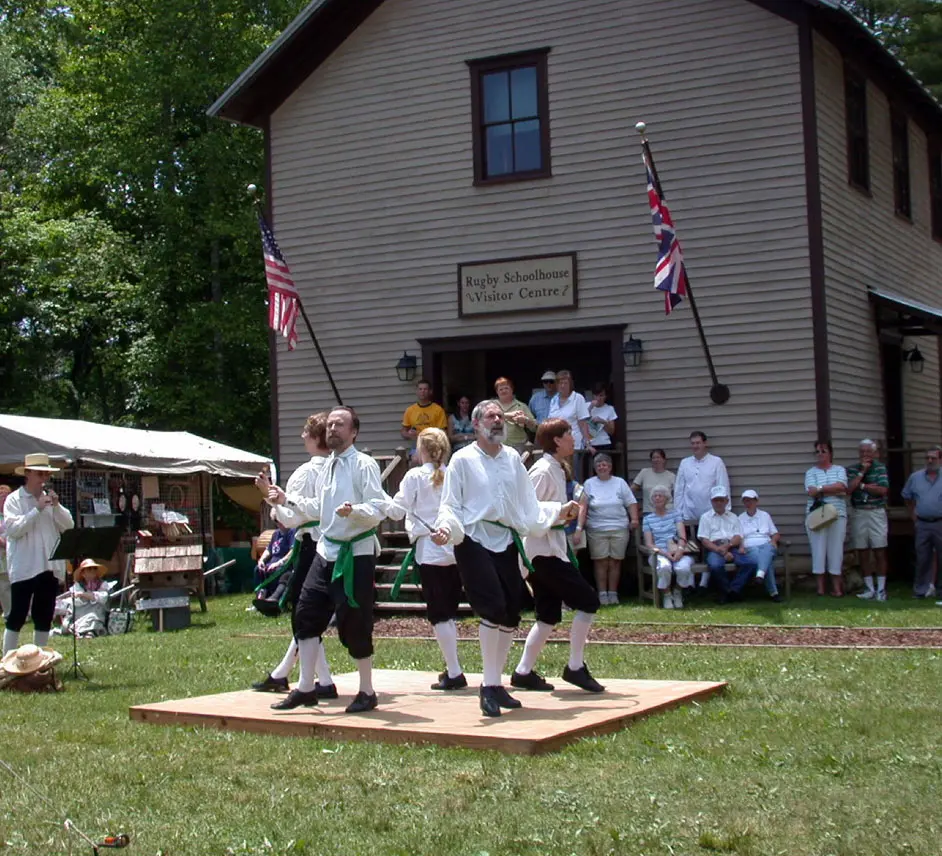 Rugby has beautiful, historic lodges, with period furnishings offering a rustic cabin feel and amenities like Wi-Fi & Kitchens.
We have five different facilities: beautiful Historic Newbury House, a large Victorian-era inn which was completely restored in 2012; the 3-bedroom Percy Cottage, which offers all the comforts of home; the rustic Pioneer Cottage, also 3 bedrooms, where our founder stayed in 1880; and two new additions, Ivy Cottage and Ivy Annex, both booked exclusively through AirBnB. To book the rest, just click below.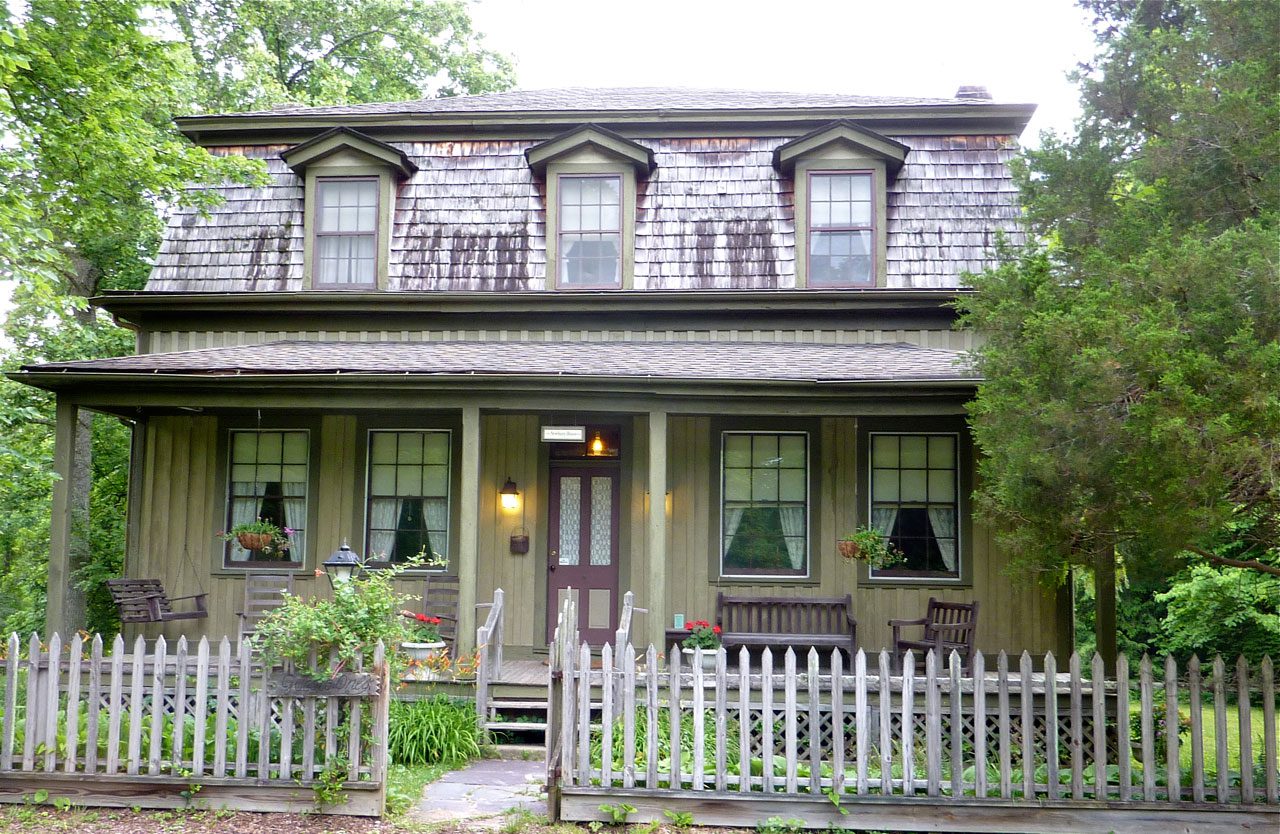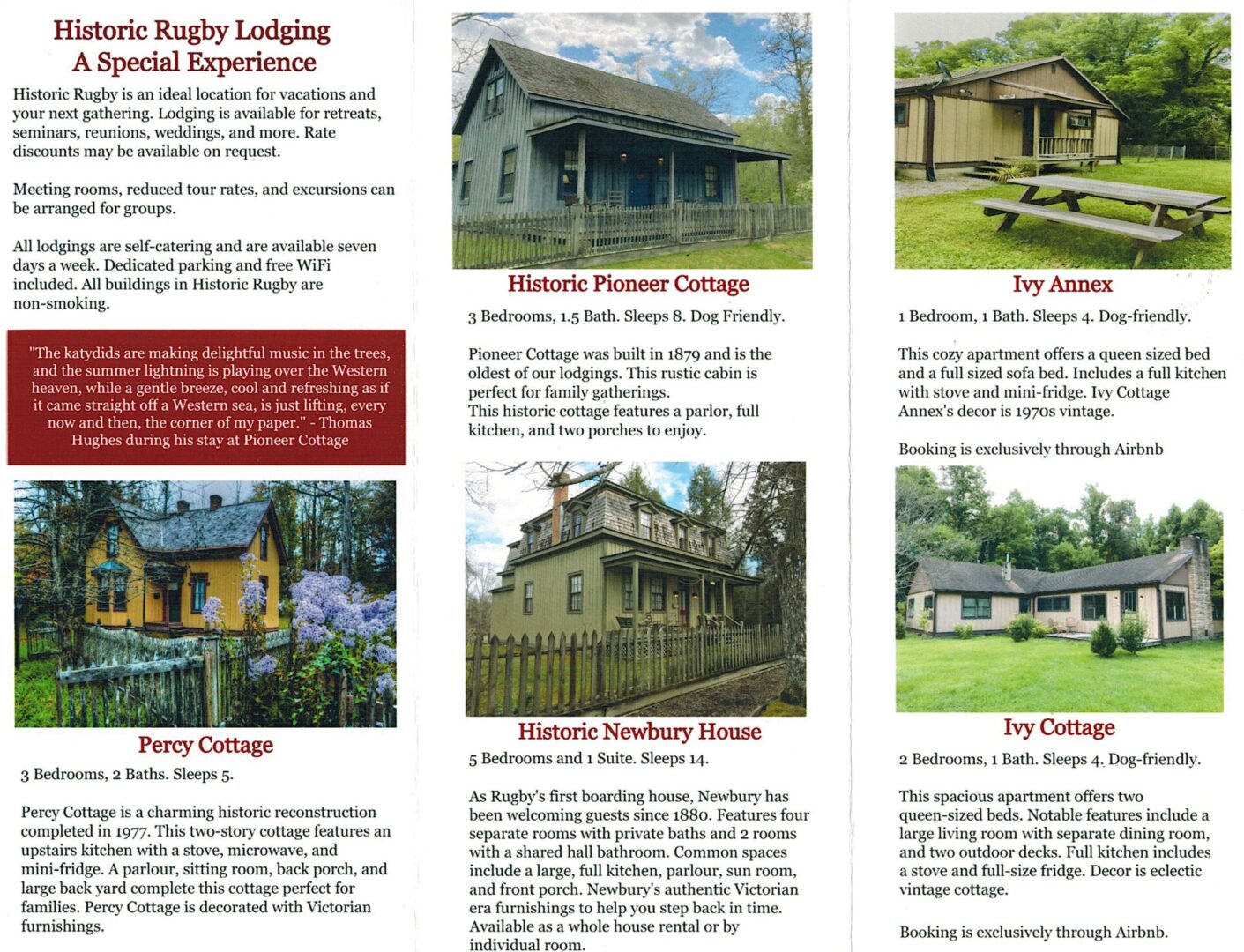 Hiking and Outdoor Activities
Love hiking? We have ten beautiful hiking trails of varying difficulty that begin in Rugby and lead into the Rugby State Natural Area & the Big South Fork National Park.
There are also many outdoor activities, including trails, through which you can go swimming at the Gentlemen's Swimming Hole and Meeting of the Waters. These two trails are part of the Big South Fork National Park and Recreation Area and are accessed by the Laurel Dale Cemetery road.
Also in Rugby is the new Rugby State National Area featuring the Massengale Homeplace and Trail.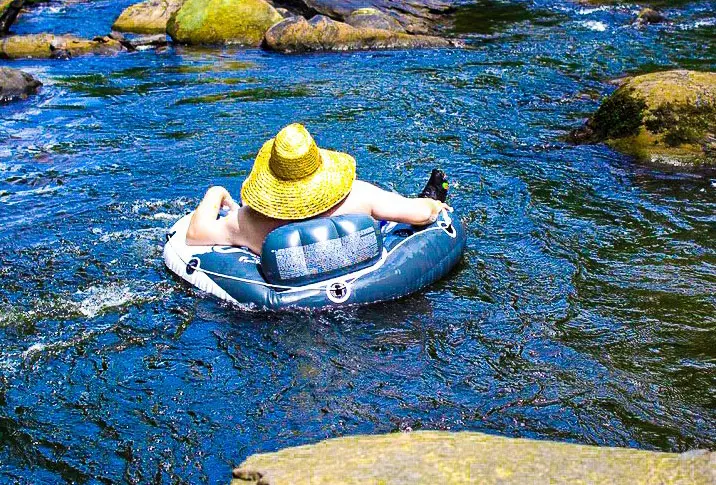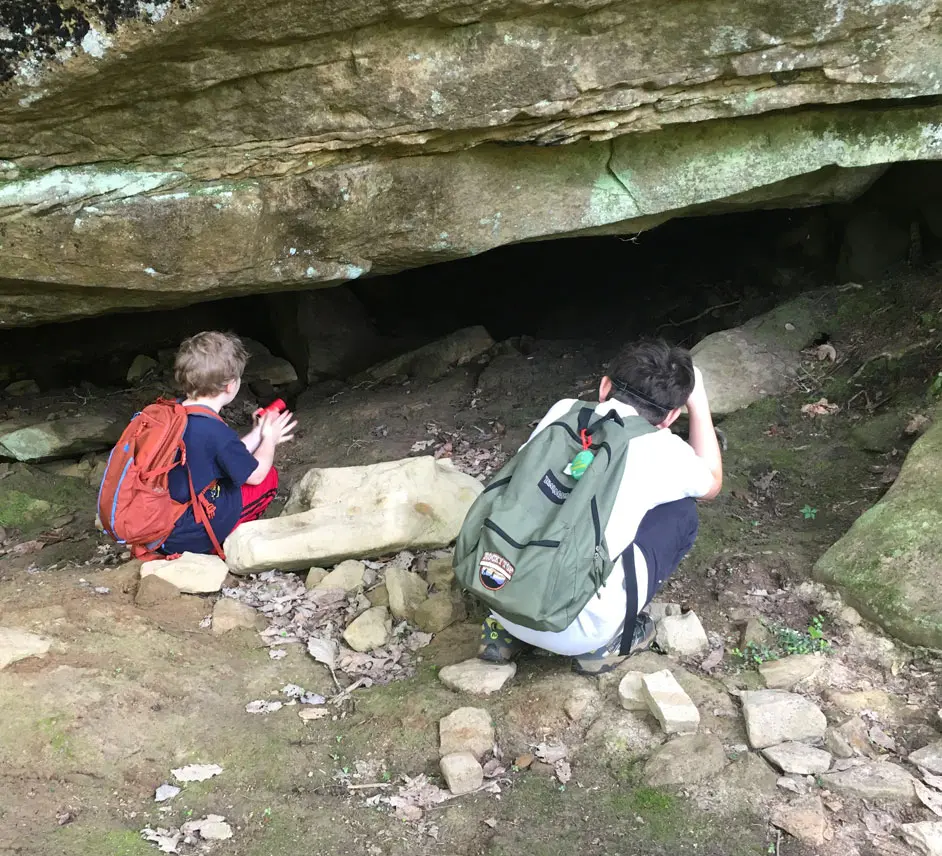 Visitor Centre
Thursday 10am-4pm, Friday & Saturday 10am-5pm, Sunday 12-4pm
+1 (423) 628-2441 ext. 1
R.M Brooks
RM Brooks Store for lunch daily except Wed. & Sun. +1 (423) 628-2533.
Commissary
Thursday 10am-4pm, Friday & Saturday 10am-5pm, Sunday 12-4pm +1 (423) 628-2441 ext. 2
Lodging
Percy & Pioneer Cottages & Newbury House + newest additions: Ivy Cottage & Ivy Annex (booking for Ivy exclusively on Airbnb)
Rugby Printing Works
The Spirit of Red Hill Shop
The Gallery at Rugby
All Times Eastern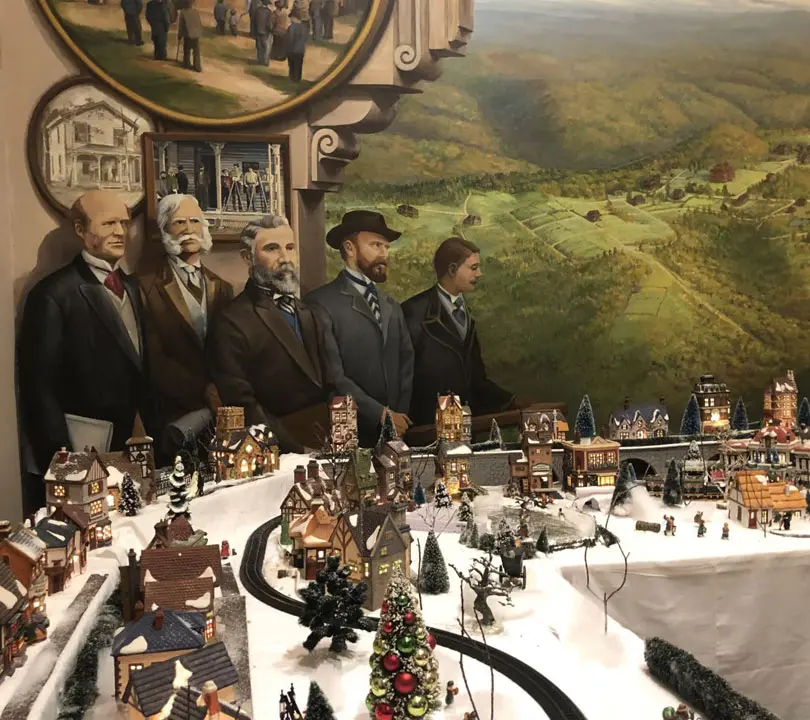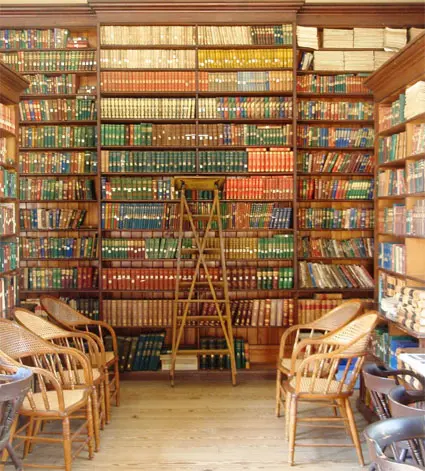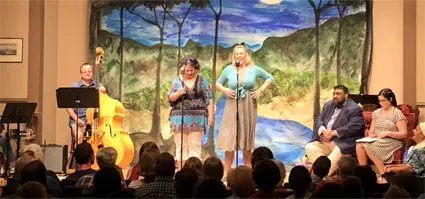 We have many other attractions close by that can be mixed in with a visit to Rugby. Our Area Attractions page has more detailed information.