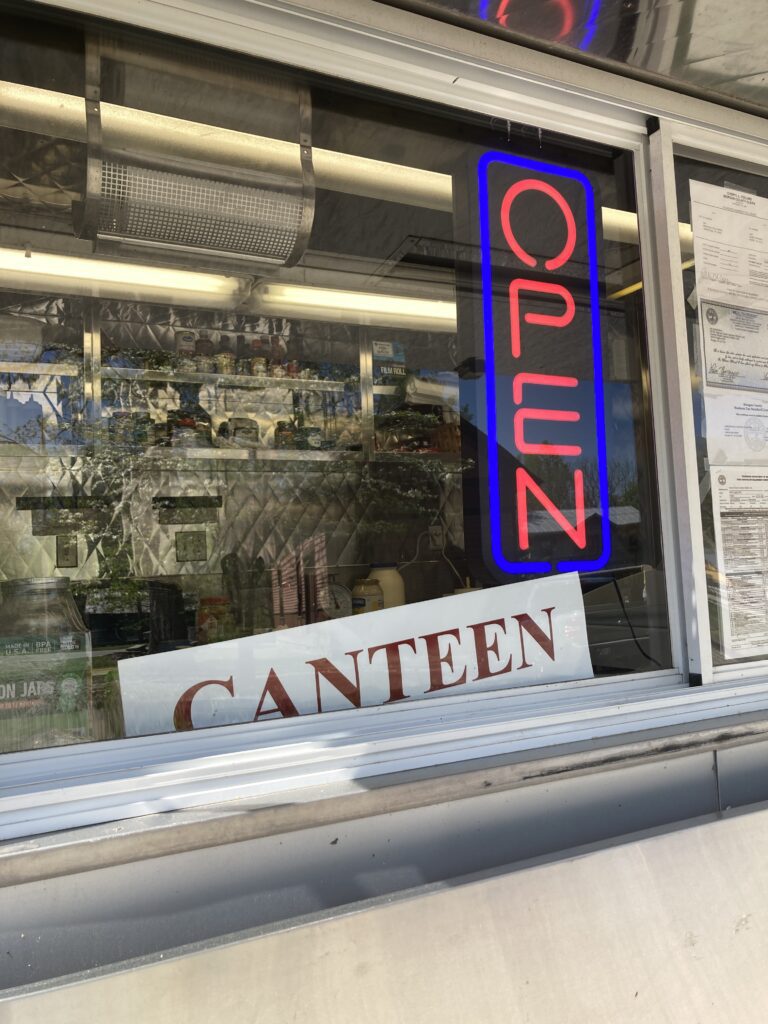 Last chances for 2023 to sample The Canteen food truck will be Dec. 1 and 8, after which it closes for the winter season. Thanks for your patronage! The Canteen, a mobile kitchen featuring specialty & build-your-own sandwiches, unique entrees, sides and drinks. It's all to-go, whether you enjoy a meal at the nearby outdoor picnic tables, in local lodgings or at home. (Menu below w/ prices subject to change. Sorry, but wine & cocktails no longer available.)
Located between the former Harrow Road Cafe and the Rugby Print Shop, you can't miss it at 1469 Rugby Parkway. Calling in orders? Phone 931-214-1262. Credit cards accepted. The proprietor is Stacey Gibson of nearby Allardt, TN, who has extensive restaurant experience in the Hilton Head, SC, area. She will welcome you!
Still serving here as well is R.M. Brooks Store, which has admirably sustained the village for many months after the Harrow Road Cafe fire. Brooks is open daily for lunch and takeout, except Wednesdays & Sundays, with their award-winning fried bologna sandwiches and much more on an expanded menu in a comfortable dining area within a 100-year-old general store. It's located just a bit over of a mile west of central Rugby. Proprietor/operator Tiffany, whose grandparents started the store, welcomes you. Phone 423-628-2533.