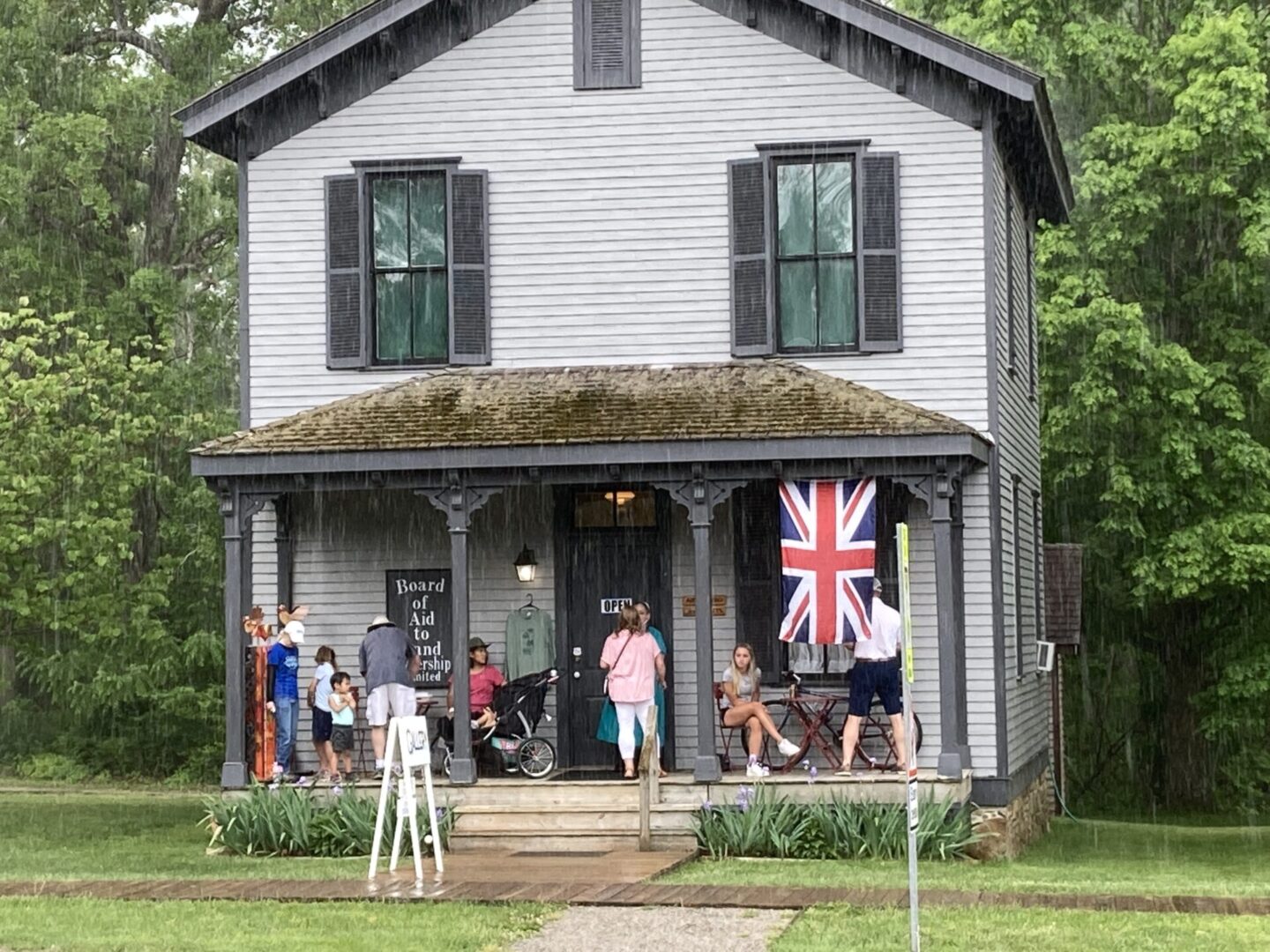 May 14 @ 12:00 pm - 5:00 pm EDT
British Festival has become an annual May event for Historic Rugby. Look for vendors, a new food provider, tours of the historic buildings and more. Bring the family for a celebration in this British-founded 1880 village! See the schedule and an event site map below.
We will have walk-up and join Cricket Games! We are thrilled to welcome back American Cricket player, author, and leading authority on the history of American Cricket, Tom Melville. Guests will be delighted with this British sport.
With this activity, festival guests have a chance to actually play short, informal, cricket games just as they were played 100-200 years ago. As the national sport of Britain, cricket had been very much a part of the life of the early English settlers at Rugby. Thomas Hughes himself was a cricket lover. Maps show a cricket ground had actually been planned for the Rugby settlement.
This activity is something the entire family can enjoy!
Also both days a special treat will be concerts by the revived Rugby Cornet Band. This locally formed group has been practicing hard and will recreate some of the music heard by the original band in Rugby in the 1880s. Other musical acts will be Granville Automatic, Sunstreet, Glade Dixieland Band, Mt. LeConte Jug Band, Junction South, Greg Horne, Wildwood Flutes, Jodie Manross & Russell Tanenbaum. Some of it will be Music for Children!
Both days local artisans will feature & sell their arts and crafts of all descriptions in the Rugby Commissary, Spirit of Red Hill, The Gallery at Historic Rugby and other locations. The beloved Maypole will also be back both days in front of the Schoolhouse, with Lark in the Morn Country Dancers instructing young and old (see below).
A Kids Area will have badminton, cornhole, croquet and other games.
Food will be available from the NEWLY OPENED Canteen next to the Print Shop. Tours will be offered of Rugby's historic buildings, including 1884 Kingstone Lisle, 1882 Hughes Library, 1887 Christ Church Episcopal, 1907 Schoolhouse, and the 1887 Rugby Printing Works — where you will be able to have your own notecards or writing paper monogramed with initials or name while you wait for only $7.50 for 50 sheets on our antique press.
This year's free event is sponsored by the Tennessee Arts Commission, Spirit of Red Hill Nature Arts & Oddiments and Glen & Carmita Wright.