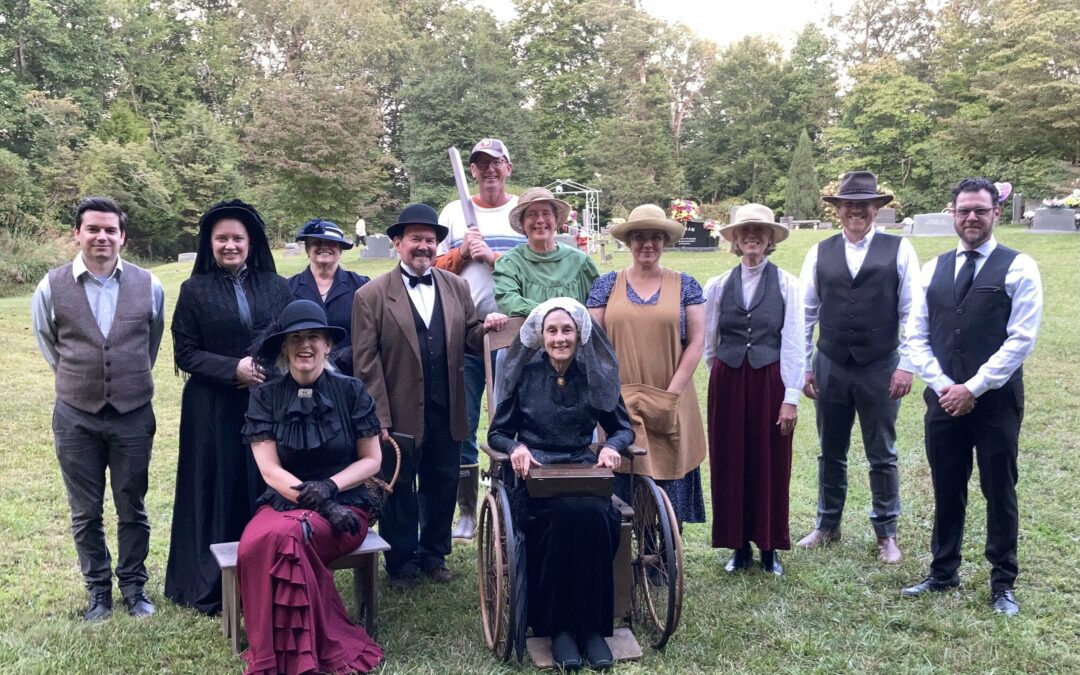 September 10, 2022 @ 6:00 pm - 7:30 pm EDT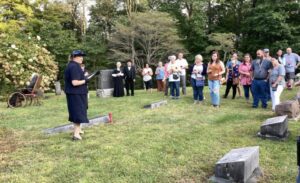 The Lantern Tour in Rugby's Laurel Dale Cemetery allows you to meet 9 or 10 former Rugby residents who tell their stories, all true. The accounts come from letters, diaries and other materials in the Historic Rugby Archives. A small group of local singers help set the mood.
The Lantern Tour marks its 13th year in 2022. Attendance is always limited to 40 on account of the setting on sacred ground, and frequently sells out. Reserve early to avoid disappointment, please.  (The characters change a bit from year to year, so even if you've attended the event previously you're likely to see something new.) The tour is held outdoors in the cemetery, a special setting that requires some moderate walking.
Brought to you courtesy of nonprofit Historic Rugby. Tickets are $20 for adults and $10 for children age 12 and younger. A ticket purchase link is HERE. Please call for other information, 423-628-2441 Ext. 1, Wednesdays through Sundays.