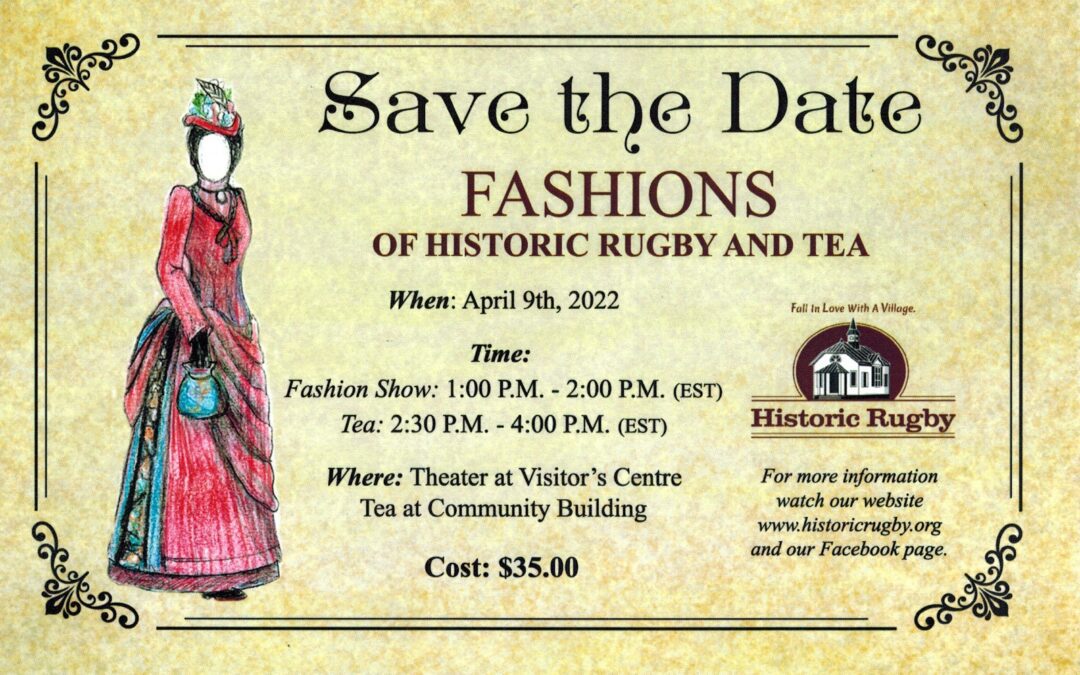 Fashions of Rugby & Tea, Apr. 9
Learn about Victorian era fashions and enjoy a delicious tea as well — see a show at Historic Rugby's Rebecca Johnson Theatre in the Visitor Centre (1-2 p.m. Eastern/Noon-1 Central) then stroll nearby to the newly renovated Rugby Community Building for tea (2:30-4 p.m. Eastern). Fashion experts will have commentary on dress of the era as examples are modeled. A tea expert will usher you through the tea and goodies!
Mark your calendar now. Tickets will be available on line later for $35. More information? Call Brian at +1 (423) 628-2441 Wednesdays through Sundays.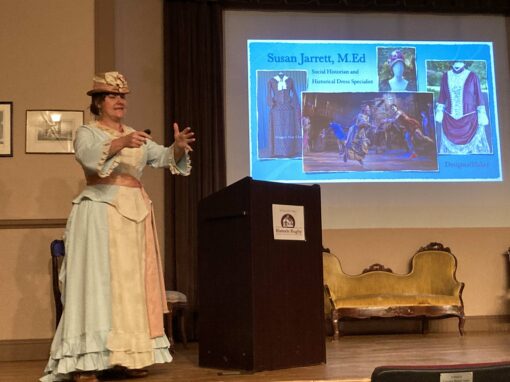 Victorian fashion expert Susan Jarrett