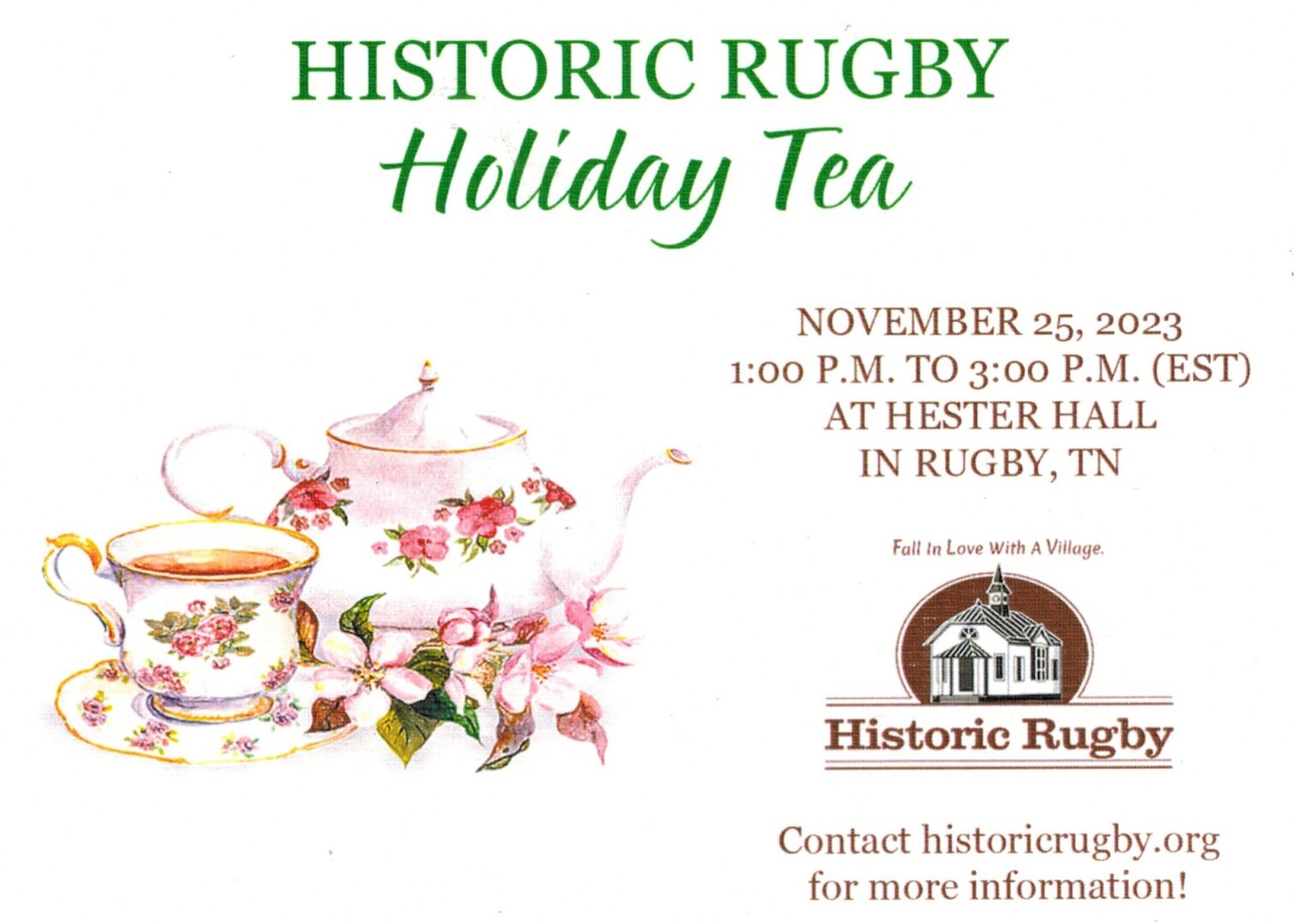 Thanksgiving Marketplace & Holiday Tea
November 25 @ 8:00 am - 5:00 pm EST
Visit Rugby's shops to see crafts, artworks and much more. Two days, Nov. 24 & 25. The Rugby Commissary, Spirit of Red Hill, the Gallery at Historic Rugby will all be open with unique wares. Craft demonstrations and vendors will be present. The Canteen next to the Print Shop (also open) will offer soups to go both days, warm and inviting. For questions, please call 423-628-2441 Ext. 1 Wednesdays through Sundays.
In addition, a Holiday Tea is planned for Saturday, Nov. 25 ONLY, 1-3 p.m. EST at Hester Hall. Tickets at $30 per person may be purchased HERE.
Event hours for the Holiday Marketplace are 10 to 5 Eastern, both Friday & Sat., Nov. 24 and 25. Free admission to the Marketplace (historic building tours are available with a modest fee).