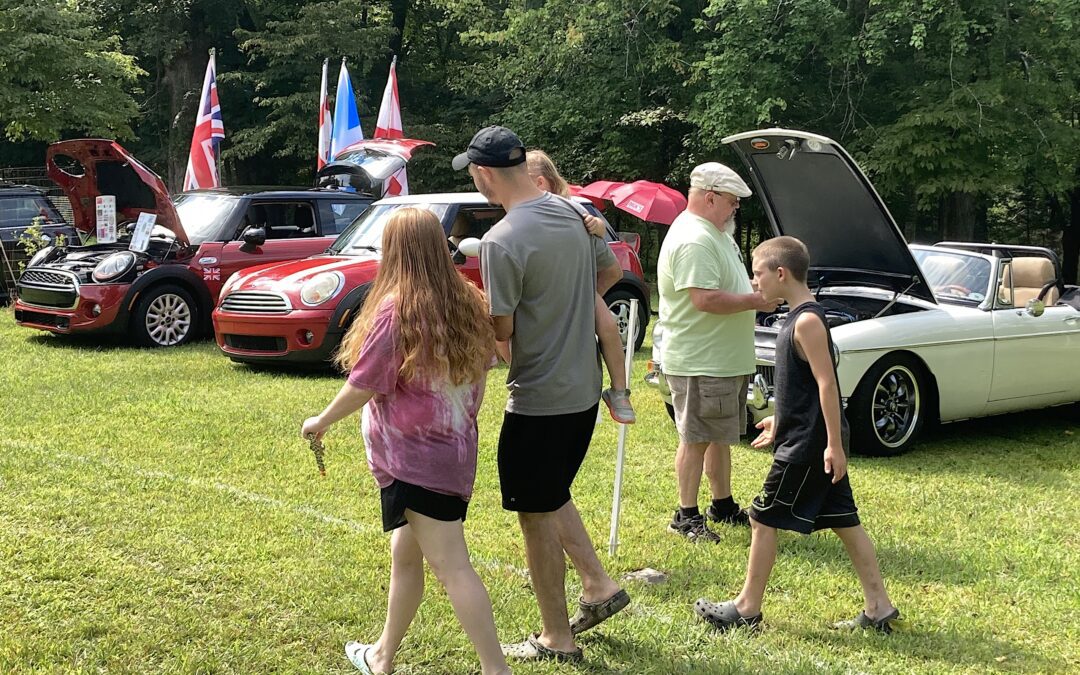 British Car Show & Tea Table Setting Contest
August 20, 2022 @ 9:00 am - 12:00 am EDT
On Saturday, show day, there are cars to see and talk about, a silent auction and vendors' goods to peruse. During that lull between the end of judging and the awards announcement you needn't be bored: There's always some new activity offered, plus a tour of some of Historic Rugby's buildings for show car registrants and others. All day long there is shopping for unique Rugby souvenirs and gifts and a Tea Table-Setting contest for you to help judge. Spectator admission is FREE!
To ENTER a British vehicle in the show, please click here: ENTRY FORM
To ENTER a tea table setting in the Tea Table Setting Contest ($10 fee), please click here: TEA ENTRY 
2022 Tea Table Setting Contest
Theme: 
Open Creativity- All ages welcome
Judging: Peoples Choice Award, 1st & 2nd place, and the Most LIKES Award, 1st place.
Exhibitors will provide their own table (34-38" wide and 29" in height).
Single Place Setting: Charger Plate, placemat, Table Runner, Center Piece, Teacup & Saucer, Tableware, Water glass, Sugar & Creamer, Napkin and Place Card. Display SetUp will be on Friday August 19 from 1pm-6pm est or Saturday August 20th 7:30AM-8:30AM EASTERN Photo Session of each display will be placed on Facebook for Like and Share Voting.
Voting and Posting will start 9AM and end 1:30PM Eastern, with AWARDS being presented between 2PM-3PM.
Breaking Down display may begin at 2:30PM Eastern
Contact information Rugby Visitor Centre 423-628-2441